It's no secret that looking good doesn't come cheap. But what if you could get the same results without spending as much? We will explore some tips and tricks on looking good without breaking the bank. So whether you're on a tight budget or just want to save a little money, read on for some great tips!
Invest in good quality clothes that will last
You don't have to spend a lot of money to look good. Just be sure to invest in well-made pieces that will last long. Pay attention to detail. The little things can affect your style and appearance. Make sure to press your clothes well, and your shoes are polished. Accessorize. A great accessory can take an outfit from bland to fabulous. Choose wisely, though. You don't want to overdo it. Stick to a few key pieces that you love.
Shop at thrift stores and consignment shops
One of the best ways to save money on clothes is to shop at thrift stores and consignment shops. You can often find gently used clothes for a fraction of the cost of new clothes. And, if you're patient, you can sometimes find designer labels or other high-quality items.
You can look for affordable local handmade jewelry and use it whenever you attend an event. Doing this allows you to help local businesses while promoting them to your friends.
Shop sales and clearance racks.
There's no shame in being a clearance rack regular. Some of the best deals can be found there. Brands like J.Crew and Anthropologie have great clearance sections online and in-store.
Wait for things to go on sale. This may require patience, but it's worth it when you finally score that designer piece you've been eyeing for 50 percent off.
Opt for natural materials over synthetic materials
There's nothing wrong with synthetic materials, but natural materials tend to look and feel better. They're also usually more durable. So, if you're looking to upgrade your wardrobe without spending a lot of money, focus on items made from natural fibers like cotton, wool, linen, and leather.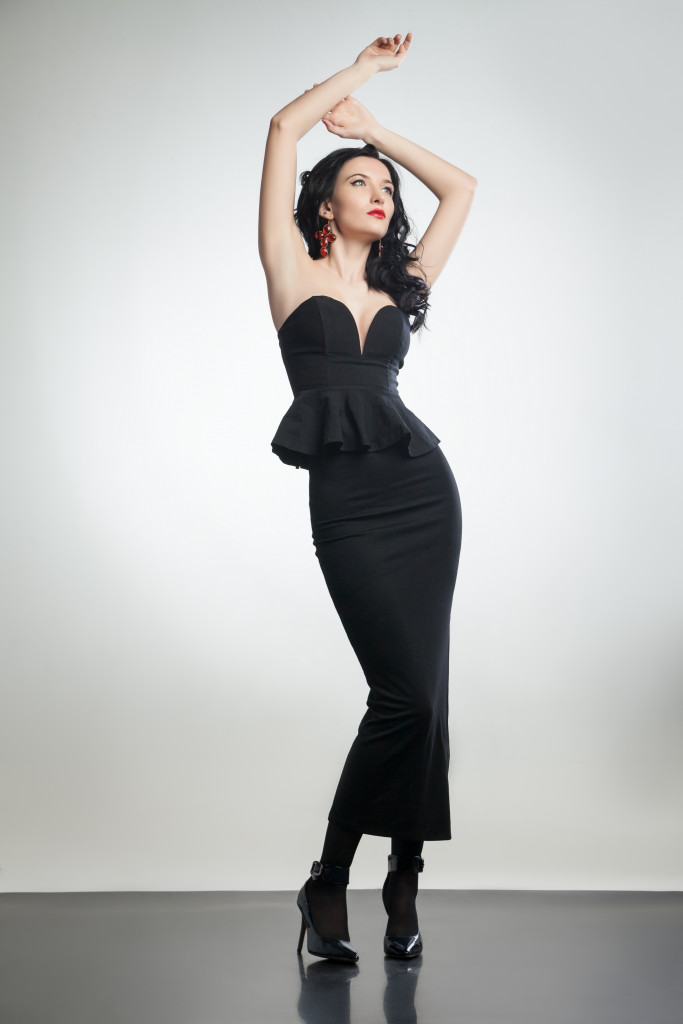 Choose versatile pieces that can be worn in multiple ways.
One great way to save money while still staying stylish is to choose versatile pieces that can be worn in multiple ways. For example, a simple black dress can be dressed up or down depending on the occasion. A pair of dark wash jeans can be worn with various tops and shoes. When you have a few key pieces that you can mix and match, you'll always have something to wear – and you won't have to spend a lot of money on a new outfit every time you go out.
Avoid trends and stick to classic styles.
It can be tempting to want to keep up with the latest fashion trends, but these can be expensive and fleeting. Instead, focus on building a wardrobe of classic styles that will last long. This doesn't mean you have to dress like your grandparents, but choosing timeless pieces over trendy ones will save you money in the long run.
Invest in quality over quantity
Another tip for looking good on a budget is to focus on quality, not quantity. Instead of buying many cheap, low-quality clothes, it's better to invest in a few well-made pieces. Not only will they last longer, but they'll also look better. It's worth spending a little extra on items you'll often wear, like jeans or a coat. And, when you do buy cheaper items, be sure to take care of them so they'll last.
Stick to a neutral color palette
One of the easiest ways to look good without spending too much is to stick to a neutral color palette. This means sticking to blacks, whites, grays, and other neutrals. This makes it easier to find affordable clothing, but it also makes it easier to mix and match pieces. This way, you can create a variety of different looks without buying a lot of new clothes.
Look for coupons and discounts before you shop.
You can save money while looking good by shopping for clothes when coupons and discounts are available. You can find these deals in stores, online, and in magazines and newspapers. If you are patient and take the time to look for them, you can easily save money on your wardrobe.
One way to find coupons and discounts is to sign up for email newsletters. This way, you will be the first to know about sales and special offers. You can also search online for coupon codes that you can use when shopping online.
These are just a few tips to help you save money and still look great! Try incorporating some of these into your wardrobe and see how much you can save. You might be surprised at how good you can look without spending a lot of money.